Awards & Credentials

2006 Remodeler of the Year
The professional remodeling council.
Reciever of the "Big 50" Award
As recognized by Remodeling magazine, best business system and practices.
Select Shingle Roofer
Tim Britton Construction is the only construction company within the 4 county area of Falls Creek PA who is Select Shingle Roofer certified. Recieved by Certainteed roofing company.
Board Member
Currently active member of the board for The National Association of Home Builders.
20 Club Trustee
Tim Britton is a past Trustee from 2008-2009 of the National Association of Homebuilders 20 Club.
Certified Graduate Remodeler
The National association of Home Builders recognized Tim Britton as a Certified Graduate Remodeler.
Past Regional Vice President
Served as a Board Member of the Pennsylvania Builders Association.
Certificate of Excellence
Awarded from the Professional Remodelers Council in 2006.
DuBois Chamber of Commerce
Currently an active member of the DuBois Chamber of Commerce.
Member of the Pennsylvania Builders Association
Tim Britton Construction is an active member of the Pennsylvania Builders Association for over 20 years. Past chairman of the workforce development commity
DuBois Builders
Past president of the board for the DuBois Builders Association for 2 years.
United Way
Previously served on the local board for the United Way.
Past Chairman of the Professional Remodeling Council
Tim Britton is a past chairman of the Professional Remodeling Council serving 3 years from 2003-2005.
Enviromental Protection Agency
Enviromental Protection Agency certified to work with heating venilation and air conditioning gasses.
Jeff Tech Advisory Board
Current member of the Jeff Tech Advisory Board.

WELCOME!
Tim Britton Construction has been meeting the construction needs of not only Dubois, Falls Creek, and Treasure Lake Pennsylvania, but also Clearfield, Jefferson, Elk, and Clarion County since 1984. Whatever your project needs, our highly skilled design to build team is fully insured and certified to meet your needs.

Why Design-Build?
The design approach to building brings together professional design and construction expertise. One company handles both design and construction, which mean you enjoy greater continuity of service. This joining of the design and construction functions also can save you time and money, and helps make you, the customer, more of a partner in the construction or remodeling of your home.

The Advantages of Design-Build!

It's not just our state of the art computer services providing the details that are necessary to see your ideas become reality. During construction you have the reassurance of knowing that the team in charge of building or remodeling your home is completely familiar with the design. You run less risk that design elements will be misinterpreted or that necessary materials will not be available and cause delays or changes.
Over 26 Years of Experience
The Lead-Man Concept

Hiring a contractor can be a real gamble. Not anymore! You get a complete design package when Tim Britton Construction Services works on your home or business. From start to finish the job is done right and the work backed by a written warranty.

Your First Consultation is FREE!!!!
"We have the tools and talent to get the job done!" - Tim Britton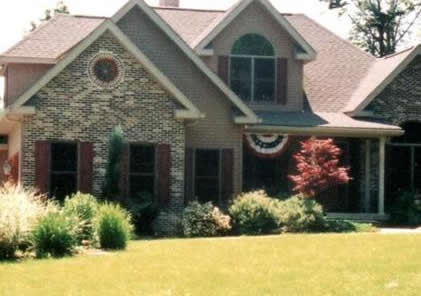 What does a Design-Build firm offer you?
• Greater participation in the design process
• Greater consistency of service
• Ability to get started on your project faster
• Ability to adapt to your changing needs
• Greater efficiency through the combined design and construction experience of a working team
"Let's talk quality and affordability"
- Tim Britton